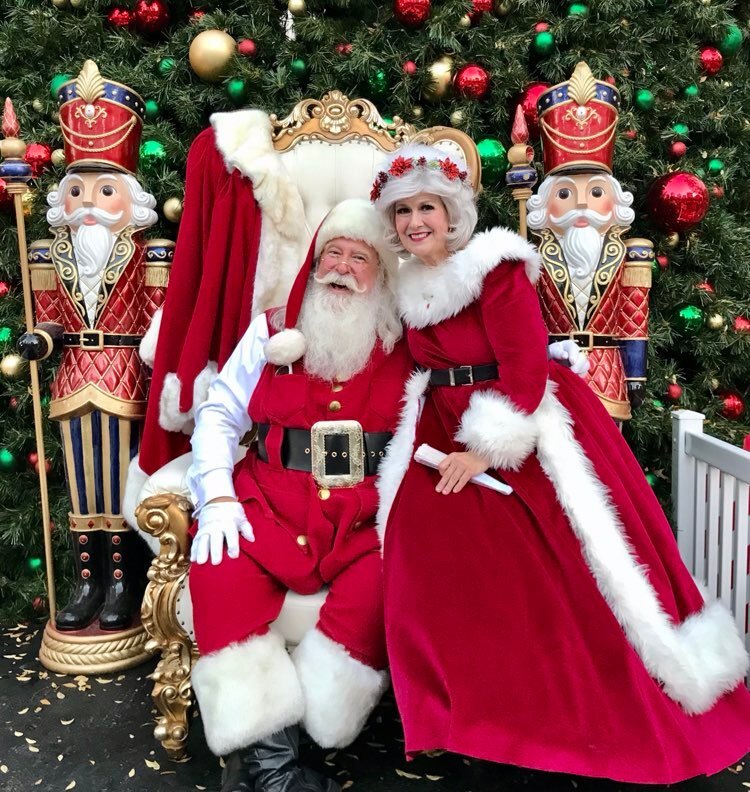 The Timeless Wonder: Santa Claus, a Magical Presence in Every Season
During the holiday season, there is one character who effortlessly captures the essence of joy, generosity, and childhood wonder—Santa Claus. Known by different names across the globe, Santa Claus stands as a timeless symbol that infuses the festivities with a touch of magic and creates a sense of enchantment for people of all ages.
Santa Claus's presence brings forth an atmosphere filled with magic and wonder. From his iconic red suit trimmed with white fur to his bushy white beard and twinkling eyes, Santa embodies the spirit of the holiday season. His image is instantly recognizable and evokes a sense of anticipation and excitement.
With a twinkle in his eye and a merry skip in his step, he's been spotted all around the world, spreading joy like confetti. The magnificent Ritz Carlton became even more dazzling when Santa teamed up with the Governor, the Mayor, and even the lovable Phoenix Suns Gorilla to ignite the enchanting lights. Together, they created a magical spectacle that left everyone breathless.
But Santa's holiday adventures didn't stop there! He sprinkled his charm at the Phoenician, where he joined a lively gang of mischievous elves for an ice cream social and a tree lighting extravaganza. Laughter filled the air as Santa and his merry companions turned the Phoenician into a wonderland of merriment, filling hearts with the true spirit of Christmas.
In true festive fashion, Santa paraded down the vibrant Mill Ave. in Tempe, AZ, as part of the festival of lights. The streets came alive with shimmering decorations, joyous carols, and the infectious laughter of children and adults alike. Santa, with his magnificent presence, made the festival an unforgettable experience for all who attended.
The magic of Santa extended beyond the physical realm as well, captivating audiences through their television screens. All the major TV channels in Phoenix eagerly welcomed Santa, granting him special appearances that warmed the hearts of families across the city. Newspapers like the prestigious Arizona Republic and the lively New Times couldn't resist featuring Santa's adventures on their front pages and business sections, ensuring his delightful presence was known far and wide.
Santa's fame reached incredible heights, reaching neighboring cities through publications like the Ahwatukee News and the Independent papers. His heartwarming story was celebrated in various magazines, including the renowned Costco Connection, the Albuquerque News, the Rancher Magazine, the lively Scottsdale Scene Magazine, Phoenix Magazine, and the cherished Scottsdale Life Magazine. These publications shared tales of Santa's magical exploits, capturing the essence of the holiday season.
Not one to shy away from the limelight, Santa lent his cheerful face to photographers at Photo Works, gracing countless Christmas cards with his beaming smile. He also made appearances in whimsical commercials for car dealers, grocery stores, and department stores, spreading cheer to shoppers everywhere. The local sports teams and television stations eagerly sought Santa's presence for their advertisements and training films, recognizing his unrivaled ability to bring magic to life.
But Santa's true joy lay in bringing laughter and happiness to children. Whether in hospitals, churches, schools, pre-schools, company parties, or even private homes, Santa embraced every opportunity to create unforgettable memories. His presence was a gift, and his infectious laughter filled every space he visited, leaving hearts aglow with the spirit of Christmas.