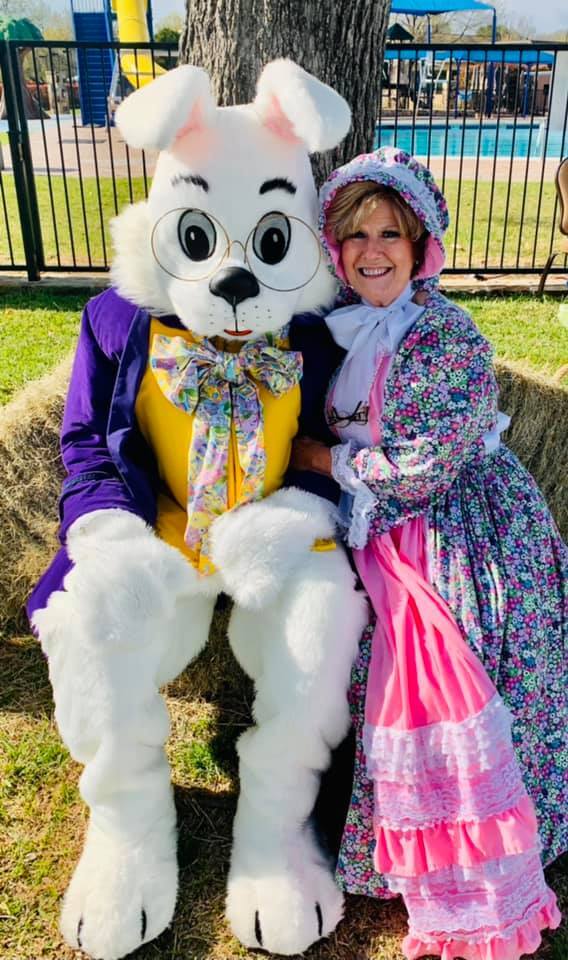 While Santa Claus is undoubtedly the star of our show, we have an exciting surprise for you in the spring – you can actually hire the Easter Bunny!
As the winter snow melts away and the flowers bloom, our enchanting realm transforms into a whimsical spring wonderland. During this time, the Easter Bunny takes center stage, ready to bring joy and excitement to your special events and celebrations.
Imagine the delight on the faces of children as they see the Easter Bunny hopping into their gathering or party. Our Easter Bunny, with its fluffy tail and adorable ears, will captivate young and old alike. From Easter egg hunts to festive parades, our delightful bunny is here to create memories that will be treasured forever.
When you hire the Easter Bunny from Santa Claus and Company, you can expect a professional and engaging experience. Our Easter Bunny is not just a costumed character; they are a true embodiment of the spirit of spring and Easter. They will interact with guests, pose for photos, and add an extra layer of magic to your event.
Whether you're hosting a community gathering, a school event, or a private celebration, having the Easter Bunny as a special guest will undoubtedly make the occasion unforgettable. The Easter Bunny will hop around, spreading cheer and delight, and even assist in organizing exciting Easter egg hunts that will have everyone on their toes.