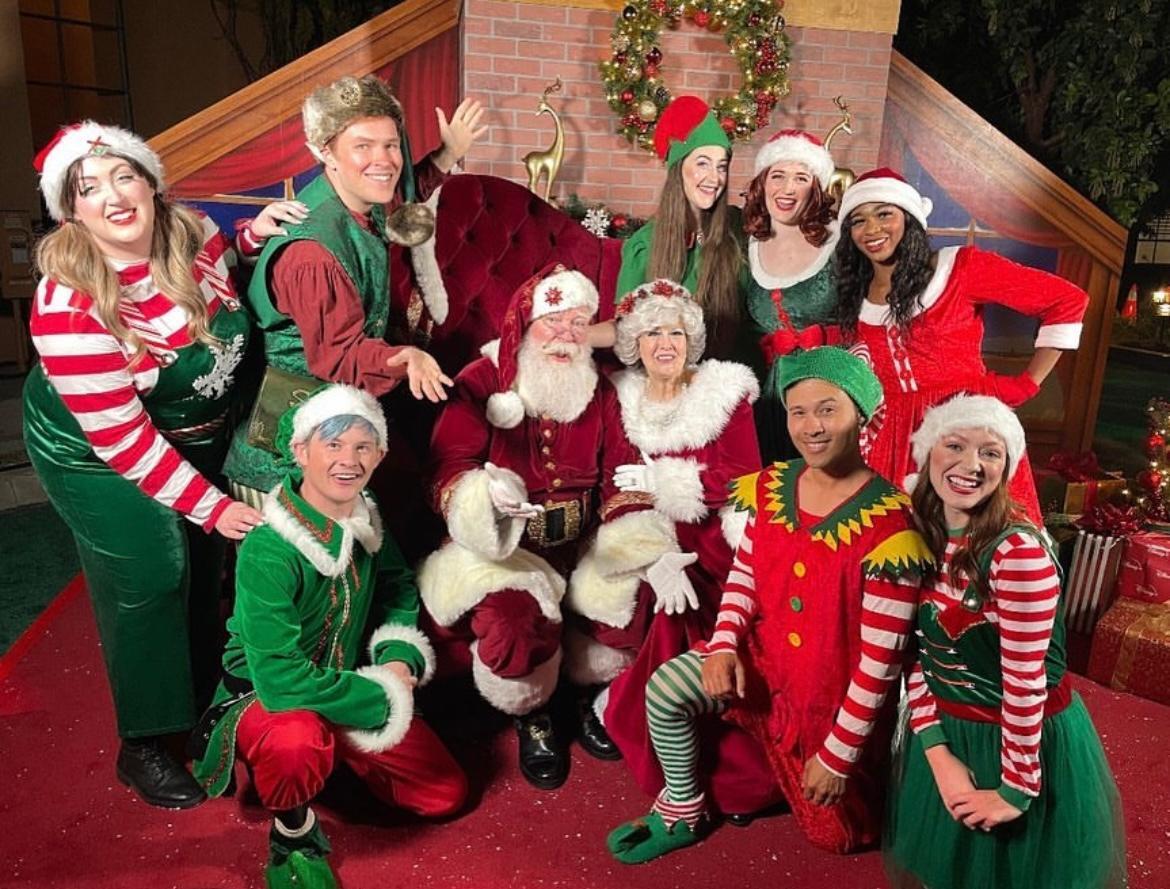 Santa for Hire for Business Parties
Nothing says "holiday spirit" quite like having Santa Claus make an appearance at your event. Whether you're organizing a small office gathering or a large-scale corporate extravaganza, Santa is sure to bring joy and cheer to everyone attending.
Why Choose Santa for Your Corporate Party?
Magical Atmosphere: Imagine the smiles on your employees' faces as they see Santa Claus himself walking through the door. Santa's presence creates an enchanting atmosphere that fosters a sense of wonder and excitement.
Memorable Experience: Hiring Santa for your corporate party will leave a lasting impression on your guests. It's a unique opportunity for them to interact with the iconic figure they grew up with and create cherished memories.
Festive Entertainment: Santa can do much more than just hand out gifts. He can engage with guests, listen to their holiday wishes, pose for photos, and even lead the crowd in a spirited sing-along of favorite Christmas carols.
Professionalism: Our Santas are not only experienced performers, but they also understand the corporate environment. They arrive punctually, dressed in a high-quality Santa suit, and conduct themselves with professionalism throughout the event.
Customizable Packages: We offer flexible packages to suit your specific needs. Whether you require Santa for a few hours or the entire duration of your party, we can accommodate your schedule and preferences.
Our Santa Claus Experience:
When you hire Santa through our service, you can expect the following:
Authentic Appearance: Our Santas are meticulously selected for their authentic appearance, complete with a real white beard, a jolly belly, and the iconic red suit. Their attention to detail ensures an authentic and believable Santa Claus experience.
Interactivity: Santa will mingle with your guests, engage in friendly conversations, and spread holiday cheer. He will make sure each guest feels special and included in the festivities.
Customized Scripting: If desired, Santa can incorporate company-specific information or key messages into his interactions. This personal touch adds a unique element to your corporate party and enhances the overall experience.
Special Requests: We are open to accommodating any special requests you may have to make your event even more memorable. Let us know your ideas, and we'll work with you to make them a reality.
Book Santa for Your Corporate Party:
To book Santa for your corporate party, simply fill out the inquiry form on our website or contact our dedicated event coordinator. We'll get back to you promptly with availability, pricing, and any additional information you may need.
Don't miss out on the chance to bring the magic of Santa Claus to your corporate event. Hire Santa today and create a holiday celebration that your employees will talk about for years to come!