[vc_row][vc_column][vc_column_text]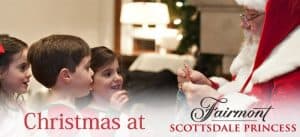 Are you looking for some wonderful entertainment this Christmas Season in Scottsdale, AZ. Be sure to give Santa Claus & Company a call and get us on the list for your holiday party or event. You will love having the Jolly Guy around to cheer up your group and for self portraits.

 More Info[/vc_column_text][vc_row_inner][vc_column_inner width="1/2″][vc_column_text]Located in the beautiful Sonoran Desert, Scottsdale, Arizona is bordered by Phoenix to the west and the McDowell Mountains on the east.
Welcome to Scottsdale, a city that celebrates passion in all its forms.
Learn more about Scottsdale at www.scottsdaleaz.gov[/vc_column_text][/vc_column_inner][vc_column_inner width="1/2″][vc_column_text]
Hire Santa in Scottsdale, AZ
Would you like to hire Santa to join you for a party and you are located in Scottsdale, AZ area, then please visit our booking page at santaclausandcompany.com/book-santa[/vc_column_text][/vc_column_inner][/vc_row_inner][/vc_column][/vc_row]