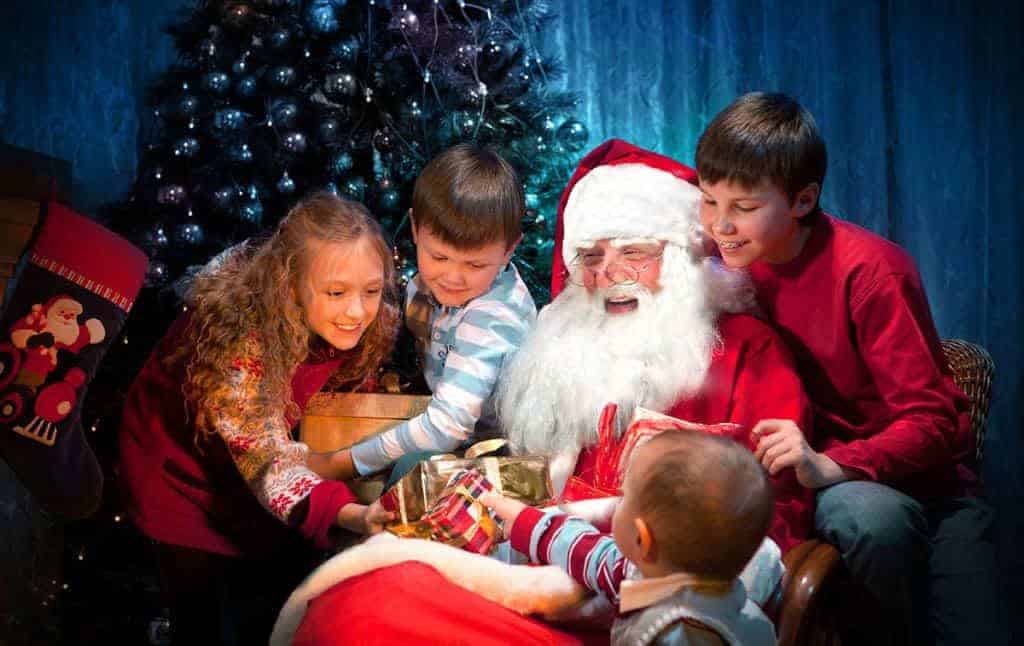 Christmas House Party with Santa Claus
We understand the importance of creating an enchanting and memorable experience for your loved ones, and that's why we exclusively work with real bearded Santas who are second to none in their portrayal of Santa Claus. Read on to discover how Santa can make your family event an extraordinary celebration and why Santa Claus and Company is the ultimate choice for an authentic Santa experience.
The Magic of Santa at Your Family Event
Believable and Magical: Santa Claus has the remarkable ability to captivate both children and adults alike with his charm and warm-heartedness. Imagine the delight on your children's faces when they see Santa Claus walking through the door, complete with his iconic red suit, twinkling eyes, and genuine white beard. Santa's presence alone creates a sense of wonder, making your family event truly magical.
Personalized Interactions: Santa takes the time to connect with each child individually, listening to their wishes and spreading holiday joy. He knows how to make every child feel special, fostering a sense of excitement and happiness. The memories created through these personalized interactions with Santa will be cherished for a lifetime.
Endless Photo Opportunities: Capture the joy and wonder of your family event by taking photos with Santa Claus. Whether it's a classic photo of your child sitting on Santa's lap or a heartwarming family portrait with Santa, these photos will serve as cherished mementos that you can treasure for years to come.
Engaging Entertainment: Santa Claus is not just about gift-giving; he can also provide delightful entertainment for your family event. From storytelling sessions about his adventures at the North Pole to leading the group in singing beloved Christmas carols, Santa adds a touch of joy and merriment to the festivities.
Why Choose Santa Claus and Company?
Exclusively Real Bearded Santas: At Hire Santa, we take pride in providing the most authentic Santa experience possible. We exclusively work with real bearded Santas who embody the true spirit of Santa Claus. Their genuine white beards and commitment to character bring the magic of Christmas to life and ensure an unforgettable experience for everyone.
Exceptional Standards: Our rigorous screening process ensures that only the best of the best Santas make it onto our team. We carefully select individuals who possess the warmth, charisma, and professionalism necessary to create a truly magical experience for your family event. When you choose Hire Santa, you can trust that you are getting the finest Santa Claus performers in the business.
Customized Experiences: We understand that every family event is unique, and we strive to tailor the Santa experience to your specific needs. Whether you want Santa to distribute gifts, lead activities, or simply engage in joyful interactions, our Santas are dedicated to creating a personalized and magical event that aligns with your vision.
Dependable and Professional: We take our commitment to professionalism and punctuality seriously. Our Santas arrive on time, fully prepared and in character, ensuring a seamless and stress-free experience for you and your guests. We pride ourselves on exceeding your expectations and delivering a flawless Santa encounter.